Delivery Preparations
How to get the best from your Timber building
This page covers our recommendations from the Kirton Sectional Team, from bases to maintenance after the team has fitted your brand new building!
Bases
We strongly recommend good groundworks for our timber buildings to be fitted onto. Slab/concrete bases are the two best options for this. Most importantly we require the base to be square and level! – Good foundations lead to fewer issues for our fitting team and a better finish overall.
Bearers
Before the Timber Building is erected, we can provide at a cost, timber bearers to go underneath the building. These have multiple benefits such as raising the timber building off the floor (2/3") allowing air flow underneath the building allowing the floor to dry out in poor weather. They also prevent the building from being permanently sat on a wet base. Lastly they are a key tool to our erectors, if the base provided isn't 100% level, these will allow the erectors to level the base on site.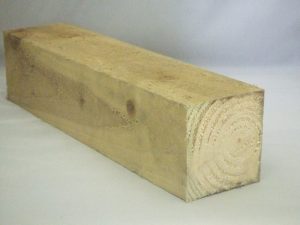 Security Options
Bolted Hinges
Bolted Hinges – These can be added onto any building for added security. They are designed for outward opening timber doors and are designed to protect exposed hinges, which are targeted for kicking or barging by intruders.
Deadlock
Locks – Really compliment bolted hinges, an upgraded lock e.g. to a five lever mortice deadlock. This is our most secure lock option.
Roofing
Heavy Duty Felt
Heavy Duty Felt – We can upgrade all of our Shed spec buildings to include Heavy Duty Felt. Heavy Duty felt offers the benefit of being a thicker grade of polyester based felt and can extend the time between re-felting your building. It also offers a 6 month guarantee.
Onduline Roofing
Onduline Roof Sheeting-Available on all Apex and Pent Shaped Buildings. Onduline Roof Sheets are "high performance, light weight corrugated bitumen roofing system" which also carries a 15 year parts replacement guarantee from the manufacturer. Black Onduline is a standard feature on our Heavy Duty range.
After Delivery
Supershield and Timbershield
Super shield
With all of our buildings we provide (free of charge) a water proofer called Super Shield. This has been formulated just for Kirton Sectional Buildings!
It is high quality water proofer and is available in 3 colour options – clear, mahogany and light oak. It's proven very popular with our customers past and present!
We recommend application of super shield, following the instructions provided on the day of delivery. It's also available to purchase from our Show site in Kirton Lindsey.
We also highly recommend annual application of a water proofer, to aid in the maintance of your timber building!